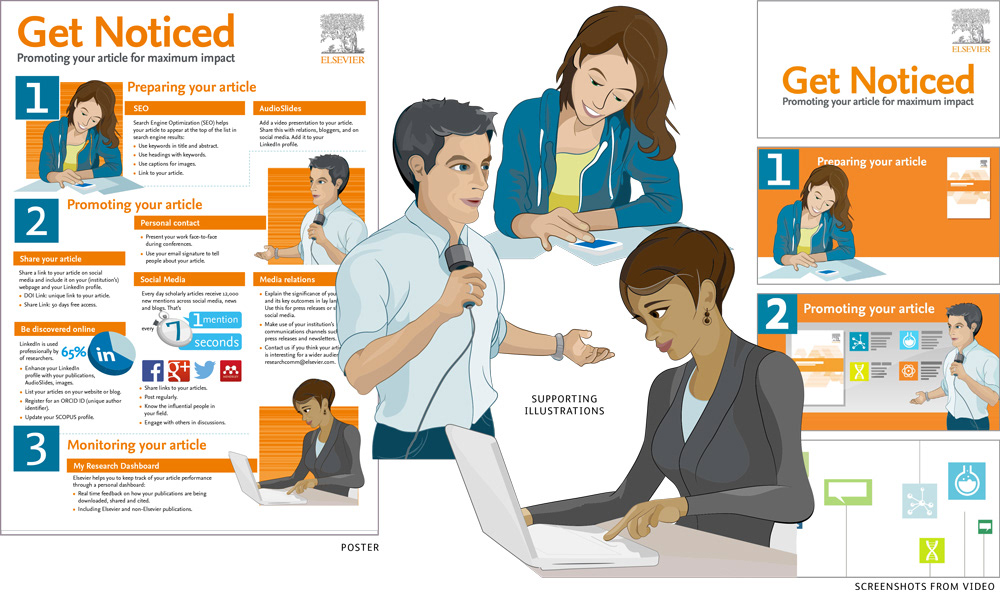 Elsevier - Global publisher of science and health information.
REQUIREMENTS:
Elsevier needed to convey a volume of detailed information for researchers about publishing their articles and how to make them stand out.
A set of illustrations were created that were used in  an explainer video and poster to help explain how to 'Get your article noticed'.
The motion graphics video was approx. 1:30 mins and was worked up from an initial storyboard to finished video, incorporating a soundtrack and voiceover, all project managed and bought together by myself.
Previous to this project the information was sent out via a lengthy Word document. The video has over 5,000 hits and it was felt that providing information in bite-sized chunks through the medium of video and the graphic nature of the posters was a resounding success.