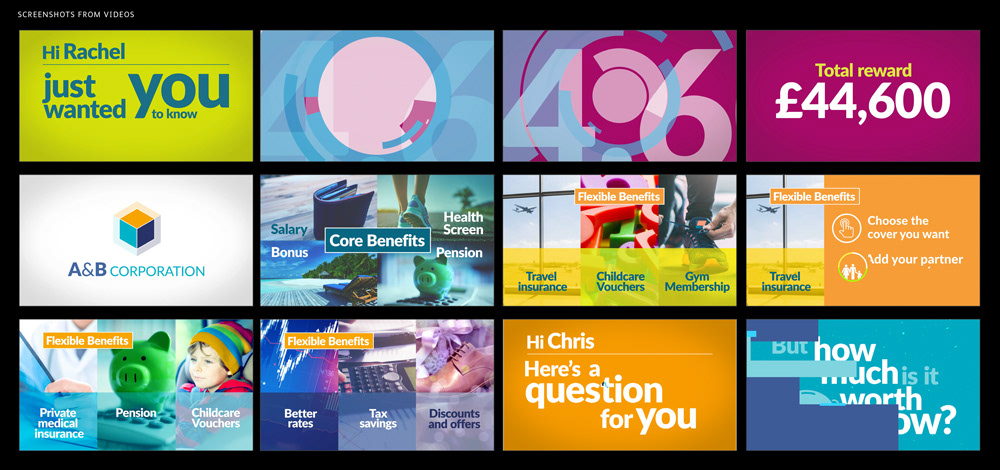 Aon - Risk Management, Reinsurance, Human Capital Consulting
REQUIREMENTS:
It is now possible to create personalised videos, these are data driven – meaning each video can change according to the data used to generate it.
I was tasked with creating some templated videos that incorporated this technology, that could be offered to clients as an 'off-the-shelf' solution.
Initially I liaised with various companies offering the technology to learn the possibilities / limitations of their software, and then produced 3 short videos that showcased what was achievable.
The demos have been used at trade shows and sent to many of Aon's clients.
They have a growing number of orders for these videos to be used internally for staff benefits schemes.