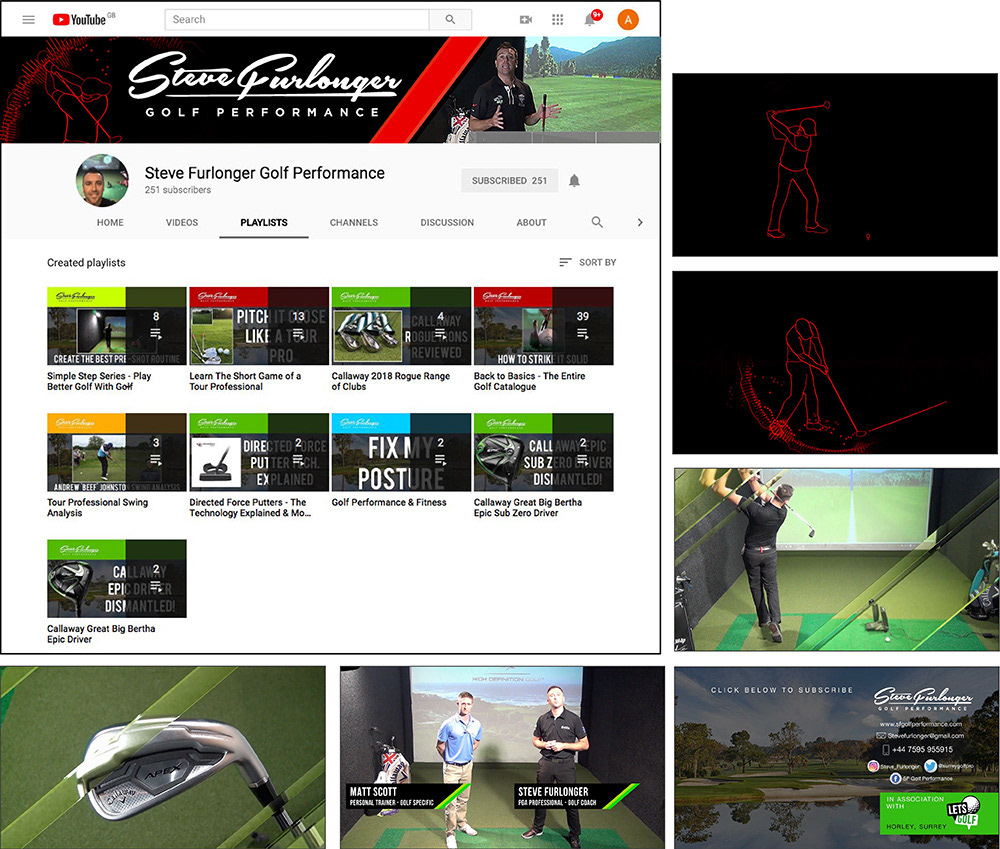 Steve Furlonger, Golf Pro / Instructor
REQUIREMENTS:
Steve wanted to extend his reach as an instructor and had a series of video golf lessons that he wanted to post on a YouTube channel.
I provided an animated logo design, an intro video and closing credits that could be applied. I researched other instructors pages and discovered that a lot of them lacked catergorisation. 
As Steve uploaded more videos he was able to keep everything organised and more engaging for the viewer by using a colour scheme to define the different types of lesson. 
The logo animation included a stop-frame technique that stitched together 30 sketches of a golfer's swing. 
Steve enjoyed greater exposure on YouTube and has had more requests for lessons he's recently introduced an online ordering system for bookings due to increased demand.