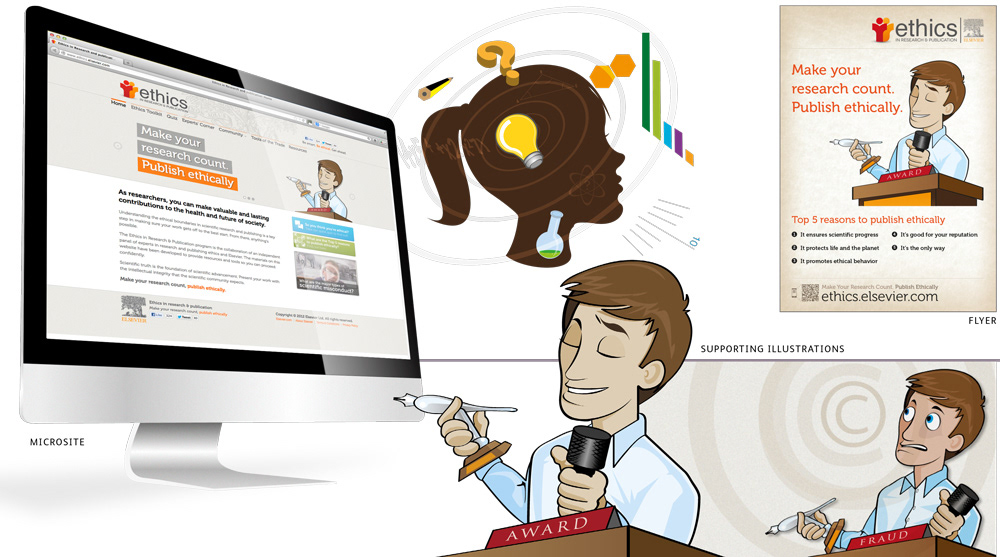 Elsevier - Global publisher of science and health information.
REQUIREMENTS:
A series of illustrations were needed to accompany a micro-site / flyer, created to raise awareness surrounding ethical publishing.
I needed to work closely with the web designer to determine size and positioning of the illustrations in
relation to his designs.
Previously there was a single web page buried on the Elsevier site, with the illustrations and microsite it was easier to track engagement levels which were greatly increased.